We built the Segundas Oportunidades shelter
As of February 2021, the dogs at Segundas Oportunidades live at the new shelter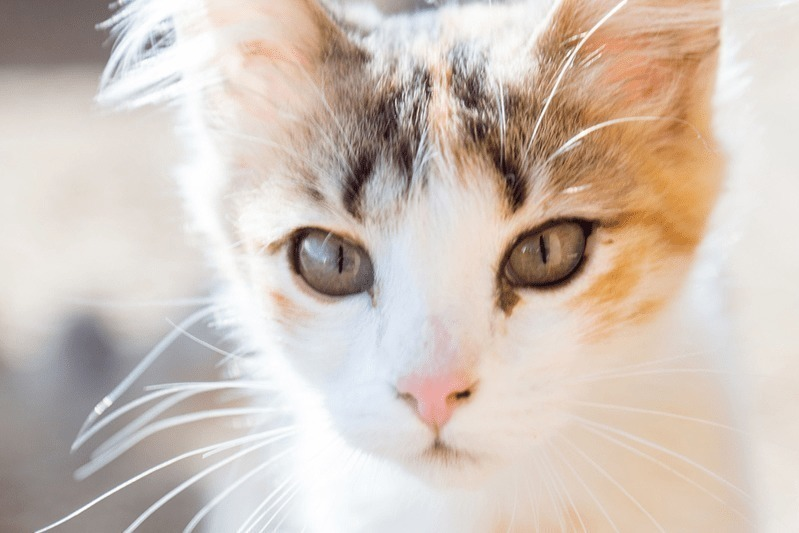 Shelter needs
Segundas Oportunidades (Second Chances) is a shelter that rescues dogs in the l'Arboç area. Raquel and Merry dedicate all their time and efforts to looking for families for the rescued dogs and, in the meantime, offer them the best living conditions possible. The animals were living in a rented industrial unit but, at the end of 2020, Raquel and Merry made the decision to purchase a plot of land and build a new shelter for the animals. In order to do so, they needed extra hands and funds and that's where Voluntarios Itinerantes stepped in. Thanks to the hard work of the volunteers, Raquel, Merry and family members, we finally made this dream a reality. As of February 2021, the dogs are living at the new shelter. Watch the video of the dogs arriving at the new shelter!
Challenge accepted
We got to know Segundas Oportunidades during the strictest period of confinement. We wanted to help the shelters with the most urgent needs to feed their animals, however possible. Many animal shelters and rescues live off donations and food drives, which logically, were reduced greatly during confinement. As soon as we were allowed to travel to the shelter, we visited to meet the directors of the association and had a good feeling from the start. When we finished our coffee, we had already imagined how to build a shelter together. Voluntarios Itinerantes has carried out multiple building projects over the years and, this time, we were able to build an entire shelter.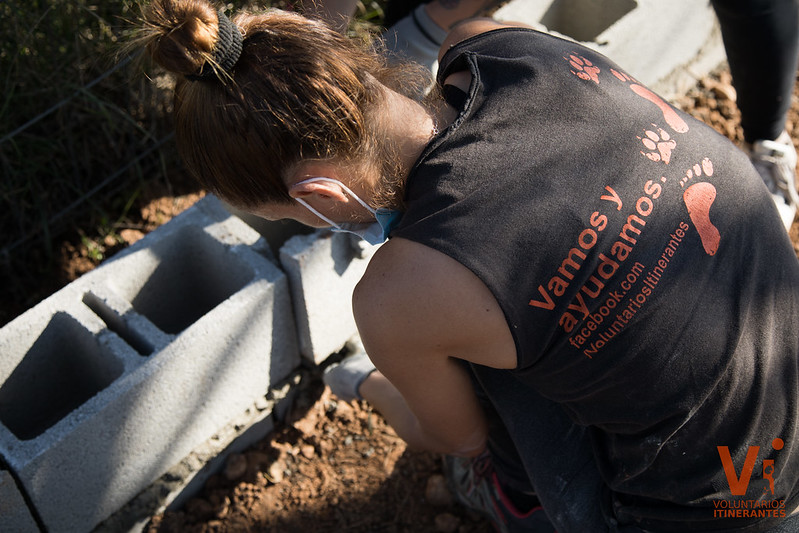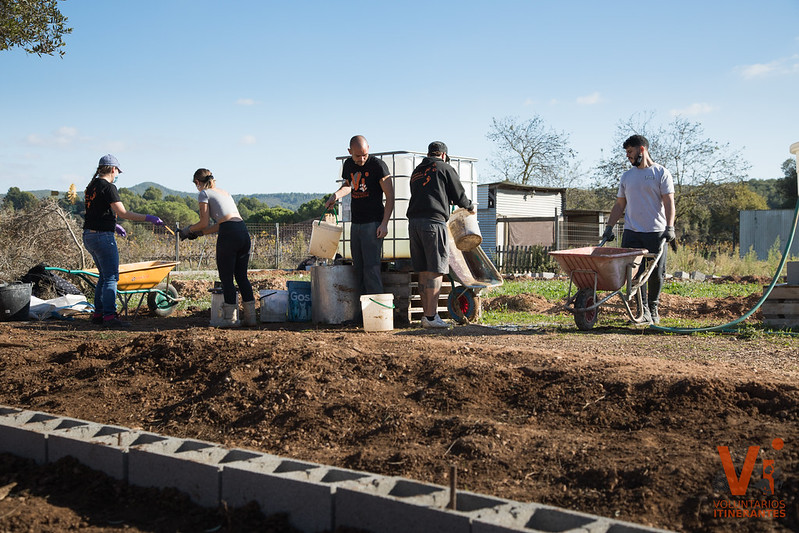 How do we invest your contributions?
In order to complete this project, we held a fundraiser which collected over €4,500. This money was used to buy construction materials: cement blocks, doors, cement, poles, fencing, tools, etc. The money collected from our Christmas basket raffle (over €1,200) was also used for this purpose. Get to know the other rescues and animal shelters where we collaborate. If you want to collaborate, you can become a member, volunteer, or make a donation.