Voluntarios Itinerantes numbers in 2021
Hours of volunteering invested in shelters and protectors
Kilos of feed collected for dogs and cats
Volunteer trips to shelters
For animals welfare in shelters
We find solutions for the organizational needs and lack of volunteers that shelters in Catalonia experience.
What we do
"For animal welfare in shelters" is our motto, and that is exactly what we work for. The needs are similar at every shelter, but the priorities are not. Some need the dogs to be walked and socialized, others need us to clean and organize their facilities, some reach out to us because they need medication or food, and several times we've been asked to build fences or create spaces where the animals can live in better conditions.
What our volunteers do
The functions of our volunteers are many and difficult to classify because the list would be immense. One example of the activities we carry out at the shelters is: walks, cleaning, spending time with the dogs, helping them to socialize, building new areas and/or houses for the dogs, excursions, fundraising, among others. To learn more, read the Collaborate section.
How we are funded
Voluntarios Itinerantes is funded by its members as well as donations received at the activities we carry out: concerts, fairs, calendar sales, etc. We do not receive any public help from institutions or businesses. Our management is transparent and our members can always know where the money collected is being invested.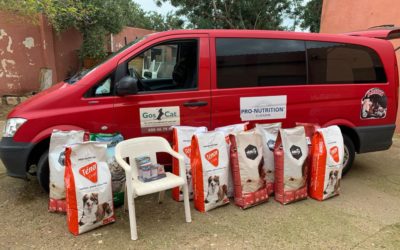 It's already been a month since the state of alarm was declared in Spain, and as with any economic activity or association, Voluntarios Itinerantees has been greatly affected. The image of 30...
read more