Text: Alba Rodrigo
Photos: Voluntarios Itinerantes' archive
Team building has become more and more popular in the business world as it offers teams the opportunity to break away from the daily routine and interact in a more relaxed environment by participating in fun, collaborative activities. When these activities benefit others, they contribute to improving the business culture through the commitment to do good and the feeling of satisfaction.
That's why this year we've already hosted four companies dedicated to animal welfare: the branding consultant Summa, tech companies HP and Microsoft, and Rover, a platform whose objective is to improve the lives of animals and their human families by offering solutions for their care such as dog walkers or temporary accommodations.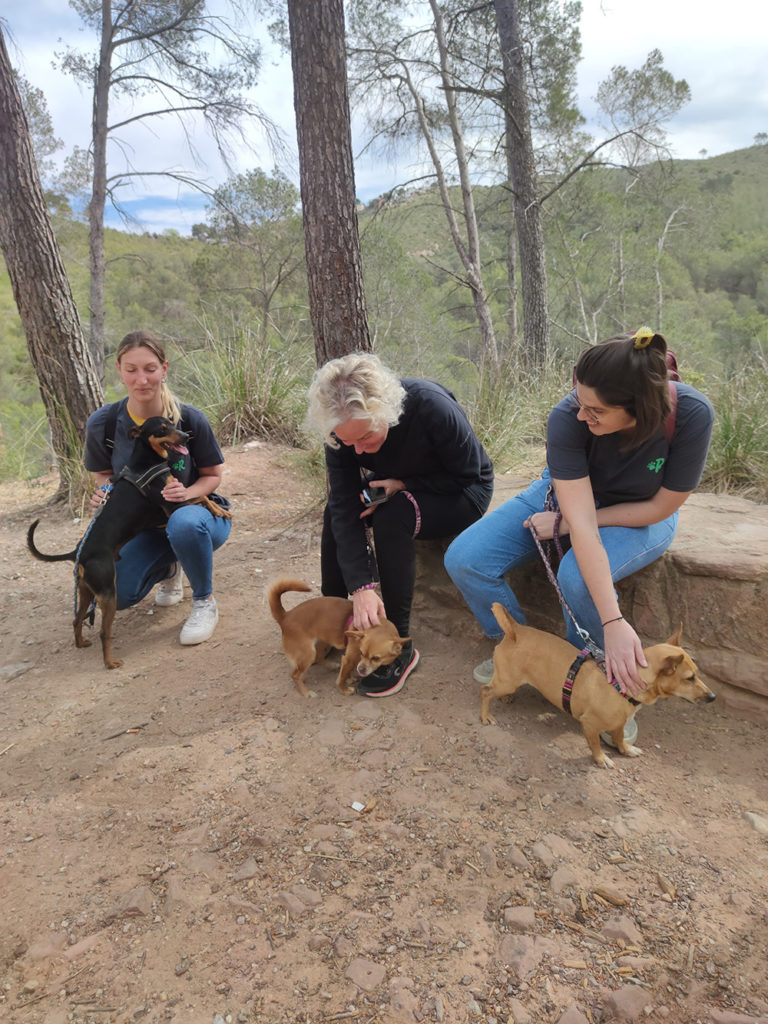 What is a team building with Voluntarios Itinerantes like?
All the teams participated enthusiastically in their volunteer day organized by Voluntarios Itinerantes, in which they dedicated their time and energy to helping the dogs and cats living at the Animals Sense Sostre shelter in Vallirana. During the activity, employees are actively involved in different tasks, from cleaning and maintenance of the facilities to giving love and attention to the animals at the shelter.
These experiences were truly enriching for all involved. The employees of these companies listed above were able to witness the dedication and hard work we give as Voluntarios Itinerantes, as well as enjoy the company of these rescued animals. It's moving to see how grateful the dogs and cats are as the employees cuddle and play with them.
Plus, we take this opportunity to share reflexions about the importance of responsible adoption and awareness about the care of animals as well as personal anecdotes from
Voluntarios Itinerantes from the years that we've dedicated to animal welfare.
We're proud that these businesses have decided to collaborate with us to contribute in a meaningful way to improving the lives of the animals at the shelter. With the monetary donation made by each employee, we were able to purchase materials such as awnings to provide shade for the animals before the summer heat arrives. We were also able to buy plastic containers to organize the donations that are so important in the daily management of the shelter (like medications and tools) so that they occupy less space.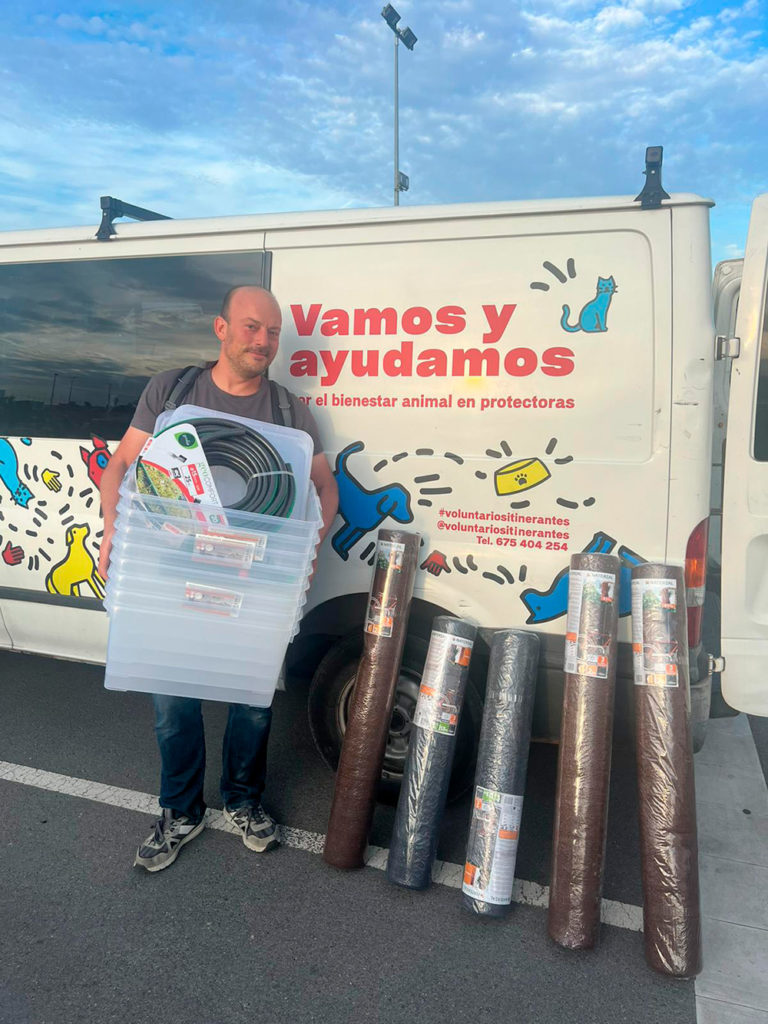 We hope this experience drives them to join us again soon and inspires other companies to participate in volunteer activities and support organizations dedicated to the care and protection of animals. Together we can create a more compassionate and friendly world for our four-legged friends. Thank you for your contribution!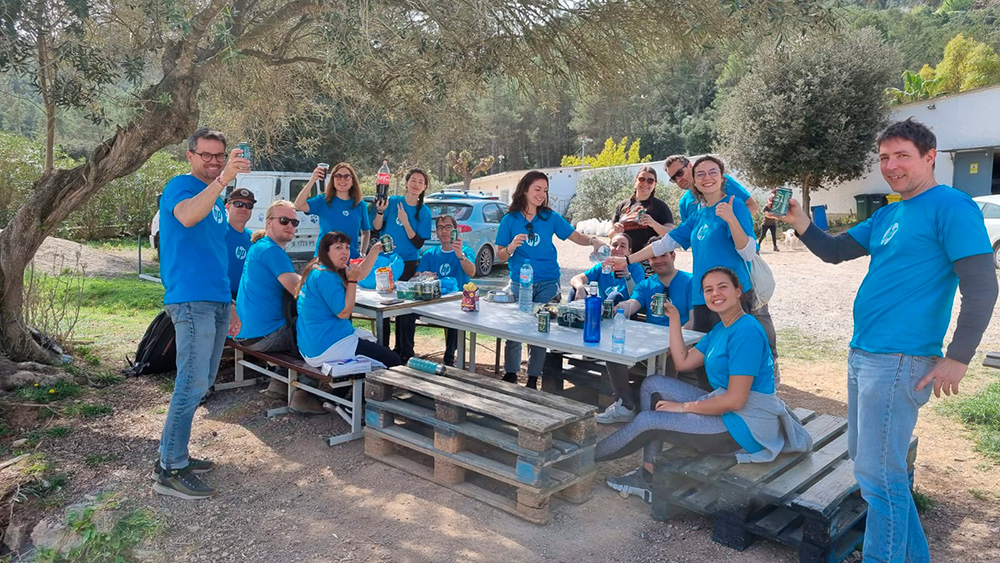 Remember:
We're available to help you enjoy a different kind of team building.