Tex: Verónica G. Kaufman (@vero_g_kaufman) and traduction by Robin Motheral
Photos: Voluntarios Itinerantes Archives
Robin: «There are so many abandoned animals in Spain. One way to combat the situation is by adopting dogs from shelters.»
Robin was born in the United States, in Texas. After moving to Barcelona, she started volunteering at animal shelters and is one of the founding members of VI. In 2016, she adopted Mojito, and today she's telling us what we need to consider before adopting a dog.
One of the first things Robin told me in our interview was that when we love animals, we love them for life. It's not a feeling that goes away. This reminded me of my mother and how much she suffered when she saw abandoned animals in the street. That must be why I'm here, because that same feeling has stayed with me throughout my life. 
You're one of the founding members of Voluntarios Itinerantes. What has the experience been like for you?
I love being a member of VI. Visiting animal shelters with the association is something I truly enjoy. I've gotten to see the evolution of our project over the years. We've grown so much, both in the number of volunteers and the different types of activities we organize. I'm so proud!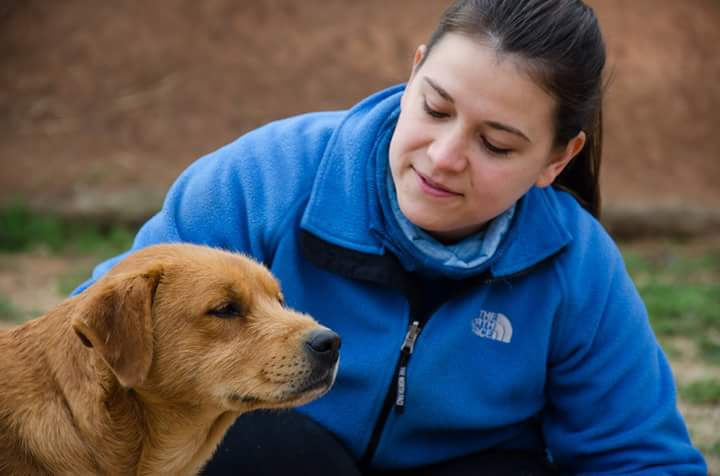 What is your perception of how animals live in Spain?
I think there's a lack of awareness when it comes to animals in Spain. People buy dogs as Christmas gifts or in specific situations like the pandemic, without really thinking about keeping them long-term. These animals end up being abandoned. There are so many abandoned animals in Spain. One way to combat the situation is by adopting dogs from shelters.
What does responsible animal ownership mean to you?
Responsible ownership includes their healthcare, proper diet, and enjoyment. We have to respect their personality, limits and space. For example, I'm very selective about who I leave my dog with when I go on vacation. When I have to travel, I only allow him to stay with people who I know will take great care of him. My "dog sitter" is actually another founding member of VI.
You're one of the many volunteers who has adopted a shelter dog, what stands out to you about your experience?
I adopted Mojito when he was 3 years old (he's now 9). He was extremely shy and reserved at the shelter. Every time we (the volunteers) approached the area he lived in, he would run away and hide. I thought he would be just as scared and nervous in my house. Much to my surprise, he turned out to be the complete opposite! The day he arrived at my apartment, he went straight to my bed and jumped on it! He wasn't scared at all and really made himself at home. This was an important lesson for me. It's impossible to really know how an animal will act once they leave the shelter. It all depends on the relationship and trust we build with them.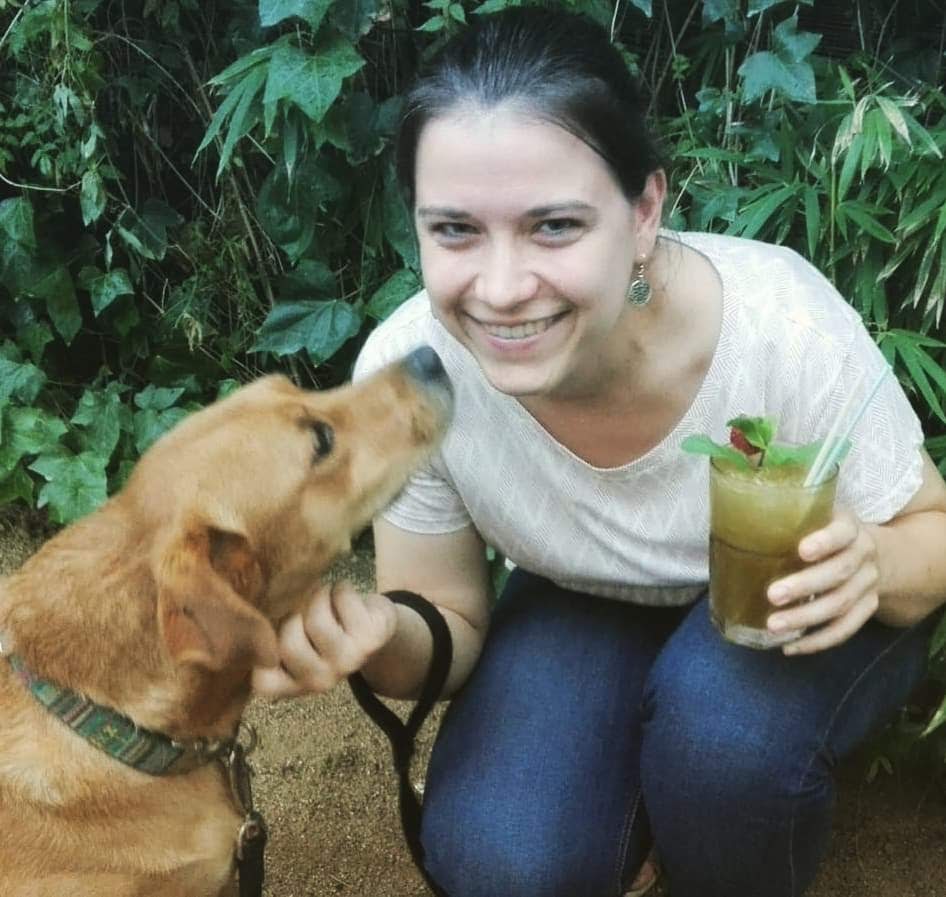 What would you say to someone thinking about adoption?
I would say that you need to really know yourself (your likes/dislikes, your lifestyle, your personality). Some dogs won't adapt to your profile and that's totally fine. The important thing is to not force it. You should adopt a dog that fits into your specific lifestyle.
Is Voluntarios Itinerantes always open to new members?
Yes, new members are always welcome! There are so many ways to collaborate. One of them is by walking dogs, but you can also help by sharing our content on social media, donating materials, making a monetary donation or helping with cleaning and other tasks. There are so many options and I encourage everyone to find something that fits with their profile and specific skills.
As in other interviews, I couldn't say goodbye to Robin without meeting Mojito. He was on the floor, belly up, looking very comfortable. It was clear to me that he and Robin make the perfect match.