Text: Verónica G. Kaufman (@vero_g_kaufman)
Photos: Voluntarios Itinerantes Archive
Marta Morera: «Accompanying them in their old age and giving them a quality of life they may have never had before gives me great satisfaction»
I wanted to interview Marta Morera for two reasons. First, because she is one of the founding members of Voluntarios Itinerantes. Second, and most importantly for me, because every time I've visited the shelter, I've seen her walking older dogs or those who need special care. I suspected this wasn't a coincidence.
You're one of the founding members of Voluntarios Itinerantes. Tell me your story

In 2014, we realized that there were shelters located outside the Barcelona metropolitan area that needed help and that we could better support them if we formed an association. Since then, I've been a member of the board of directors. Currently I'm the treasurer and I also actively participate as a volunteer at the shelters.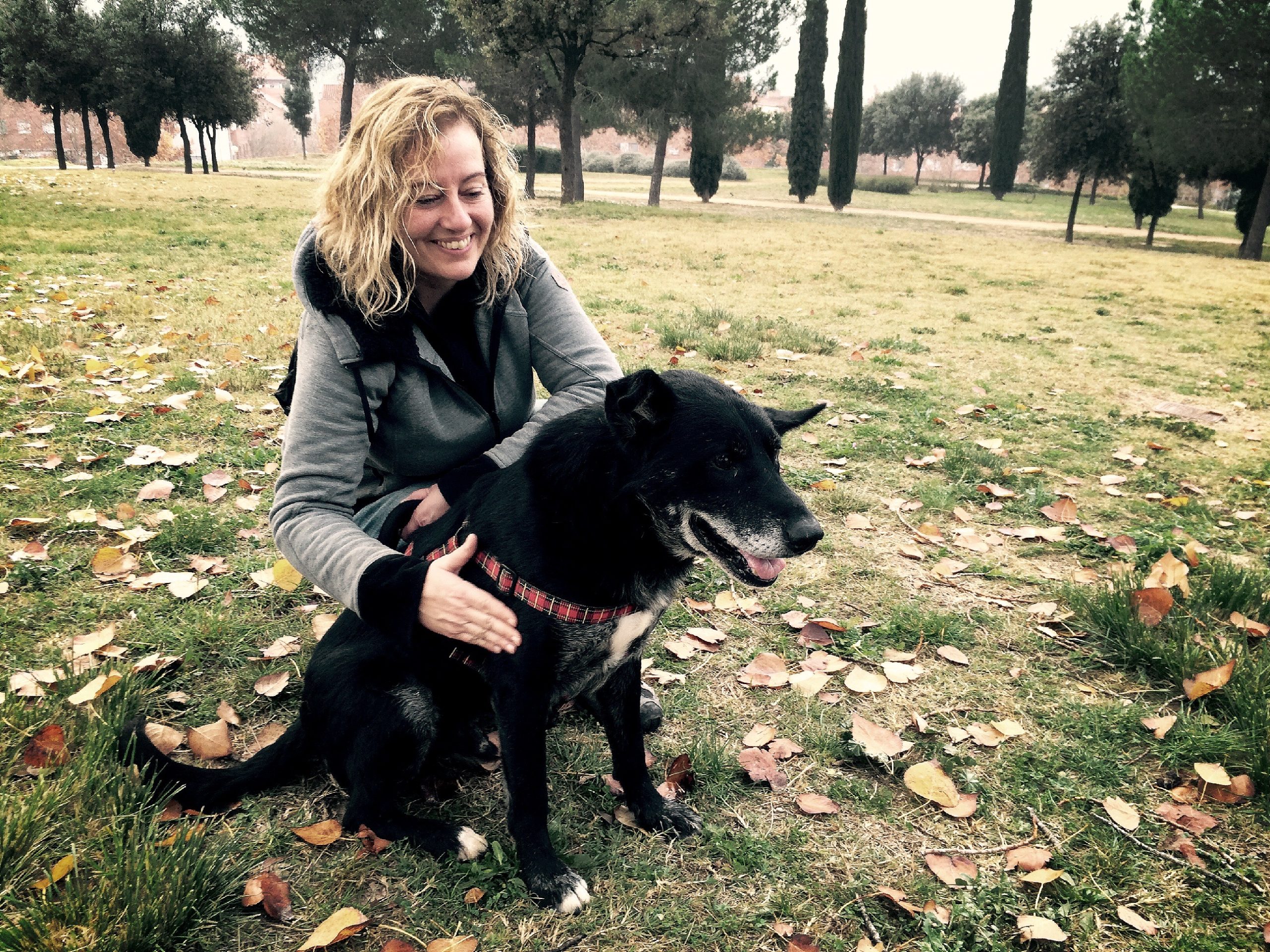 After this brief introduction, I'll get straight to the point. Why do I always see you walking senior dogs or dogs that need special care?
I don't know if I can talk about this without getting emotional.  
Let's give it a try. If you feel like you can't continue, we'll stop the interview.
I can't help but notice senior dogs or those who need special care. Of course, there are other younger, healthier and more active dogs. But, one of the hardest things for me is to see a dog die at the shelter without ever having the quality of life they deserve. Accompanying them in their old age and giving them a quality of life they may have never had before gives me great satisfaction.
Have you adopted senior dogs?
Yes, I've adopted several. First was Baloo, then Martina, Nero and Dorian.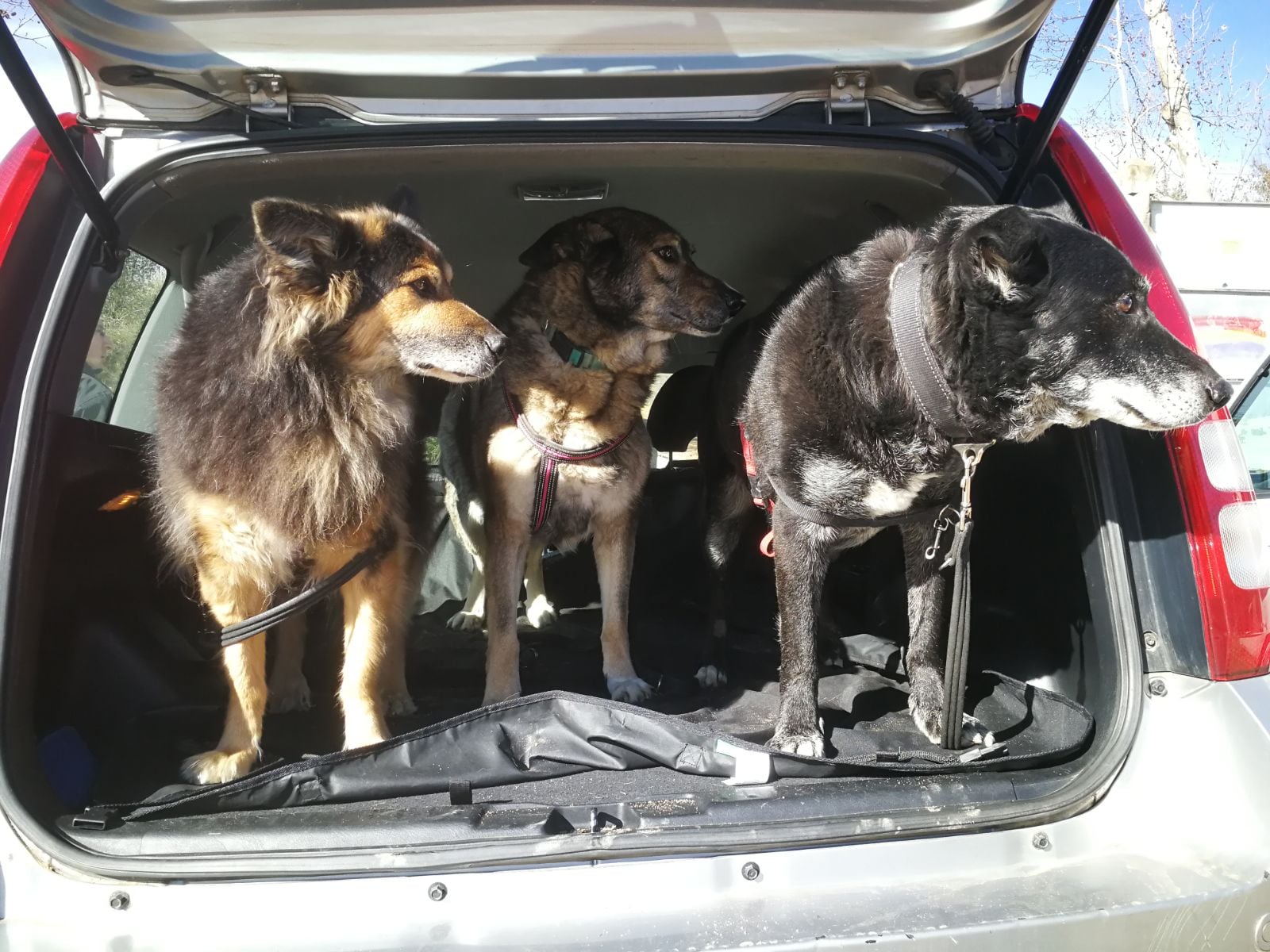 Can you tell us a little bit about each of them?
Yes, of course. Baloo arrived at the shelter at the age of 9 in very bad shape. He was found wandering along the highway. I bathed him, he looked at me and it touched my heart. Baloo had very few chances of being adopted. He was a senior dog, sick, not very sociable and black. Many people are superstitious about black dogs. That's why I decided to adopt him. Over time he became more trusting and when he didn't feel well he came to me for cuddles and support. He learned how to enjoy walks, excursions to the beach and the mountains from time to time. Just a few months after being adopted, he became a happy dog.
Then came Martina, right?
That's right. A year later I decided to foster Martina. Martina was a very sweet and respectful dog. She had severe hip dysplasia, but while she was still healthy, she was able to enjoy walks with Baloo. They lived together for three years, until Baloo passed away. Martina lived on for one year after that.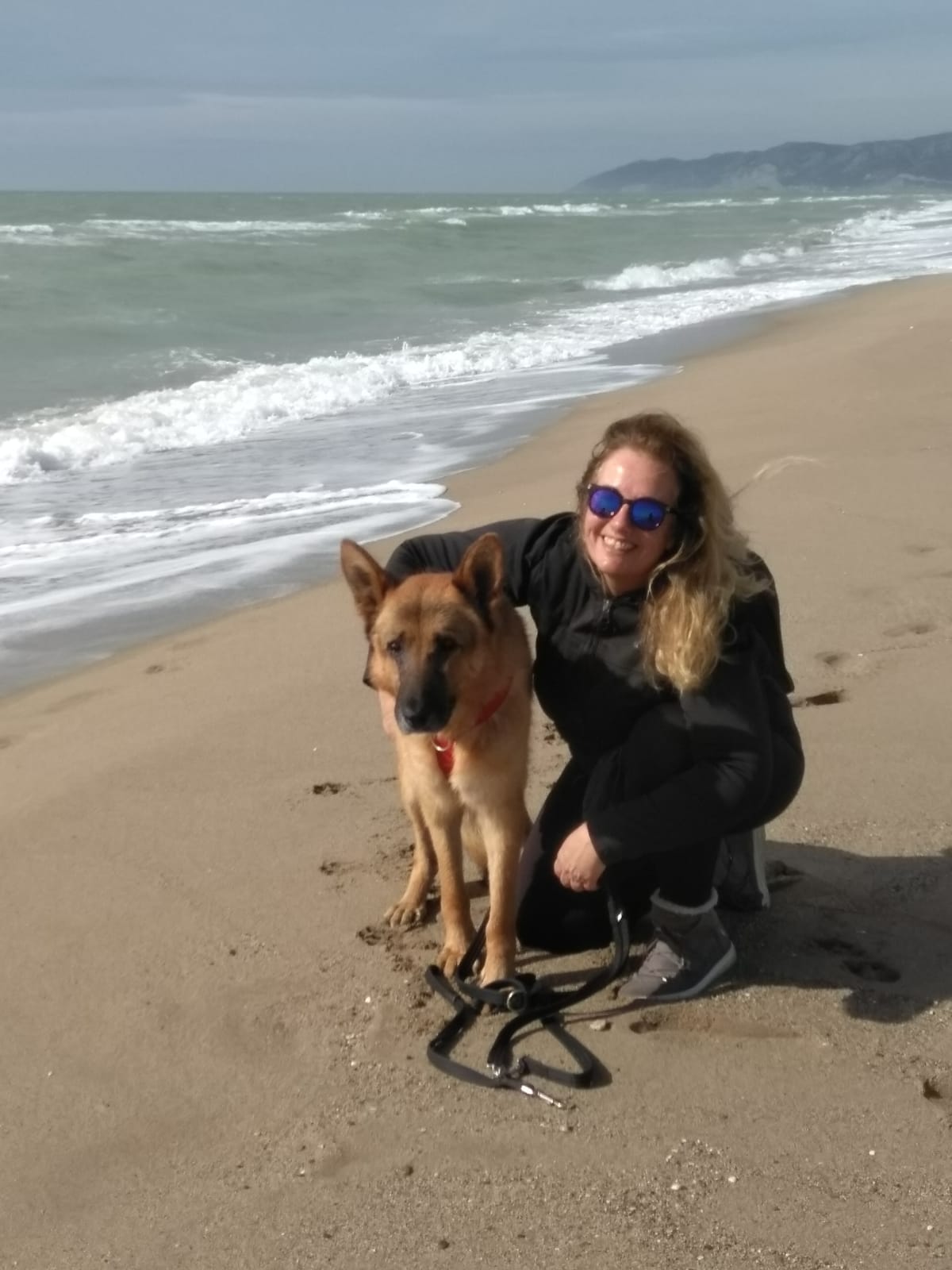 Did you continue to adopt?
Yes. While I still had Martina, I adopted Nero. Nero was a dog who really needed to get out of the shelter. He was older, very stressed, had suffered a gastric twist, leishmaniasis and his gallbladder had been removed. He lived with me for ten months. During that time he was happy and went from weighing 25 to 40 kilos. It's incredible how much a dog can change once they leave the shelter. The high stress atmosphere can be very harmful. Nero went from a stressed out dog to one who enjoyed the tranquillity of my home. He was extremely sweet, respectful and sociable with other dogs.
Yes, and he still lives with me. When he arrived at the Animals Sense Sostre shelter, he seemed very sad. We don't know his exact age, but we estimate he's around 11 years old. He has many stomach issues as well as arthritis. He needs medical treatment on a regular basis. He goes through phases when he's not well and others when he's stable. He's so loving, obsessed with food, and just enjoying his "retirement".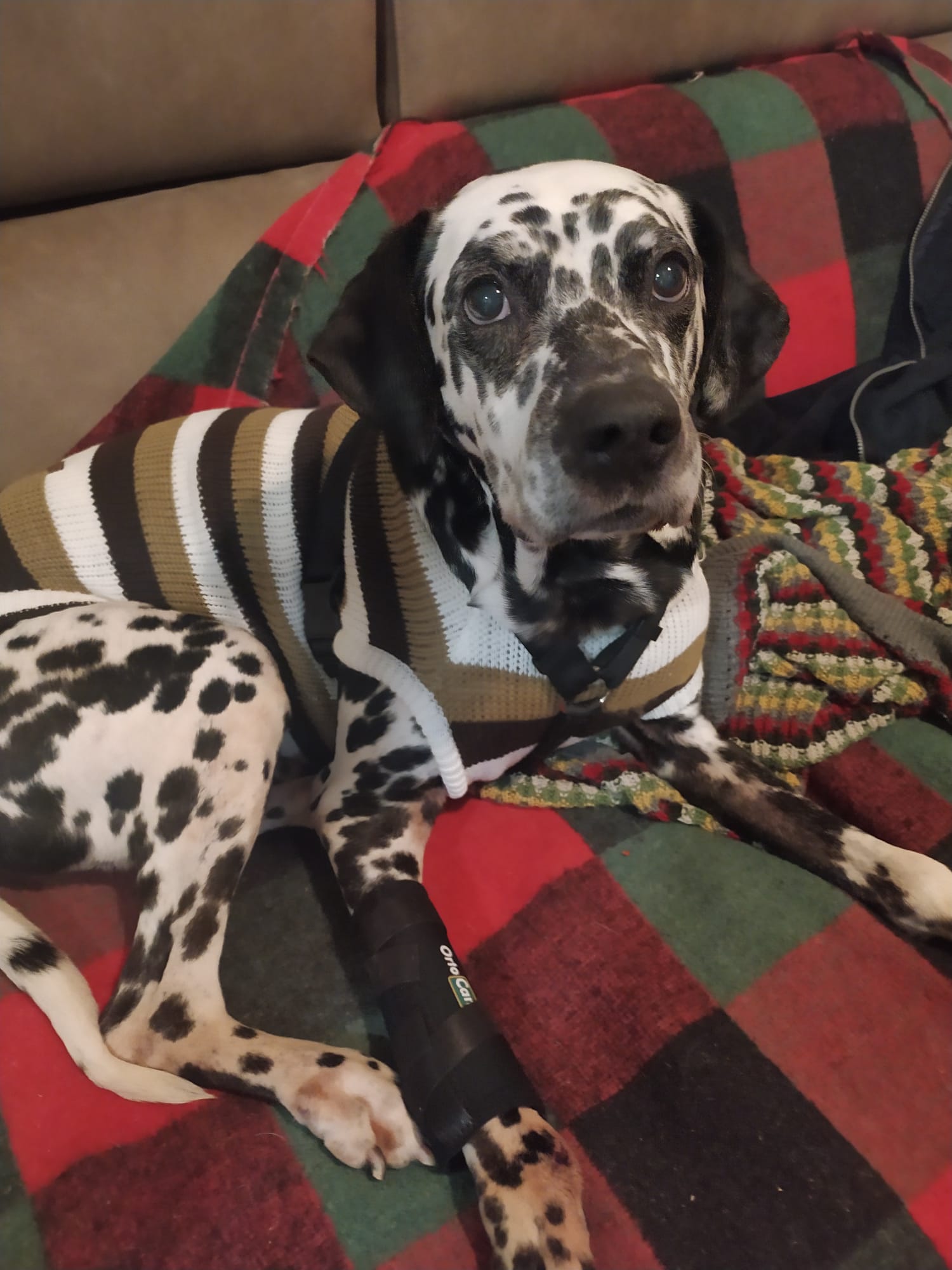 How were these experiences for you? What has it been like to accompany them in their old age?
It's a huge satisfaction for me. During this last phase of their lives they come and go from the garden at my house, they relax on the sofa, they have their own beds, they go on walks and get lots of love. I'm sure I've given them a life they'd never experienced before.
What would you say to the people reading this article?
I encourage anyone with the means to adopt, to do it. It's not easy, that's for sure. But, the satisfaction you feel to see them happy in the final phase of their life is the best compensation. 
I couldn't help but think about my dog and the last photo my mother texted to me. In the photo she was sitting on the sofa next to the heater. She was 15 years old. I think about how fortunate she was and how I wish there were more Martas in the world. I know that my mother is one of them too.