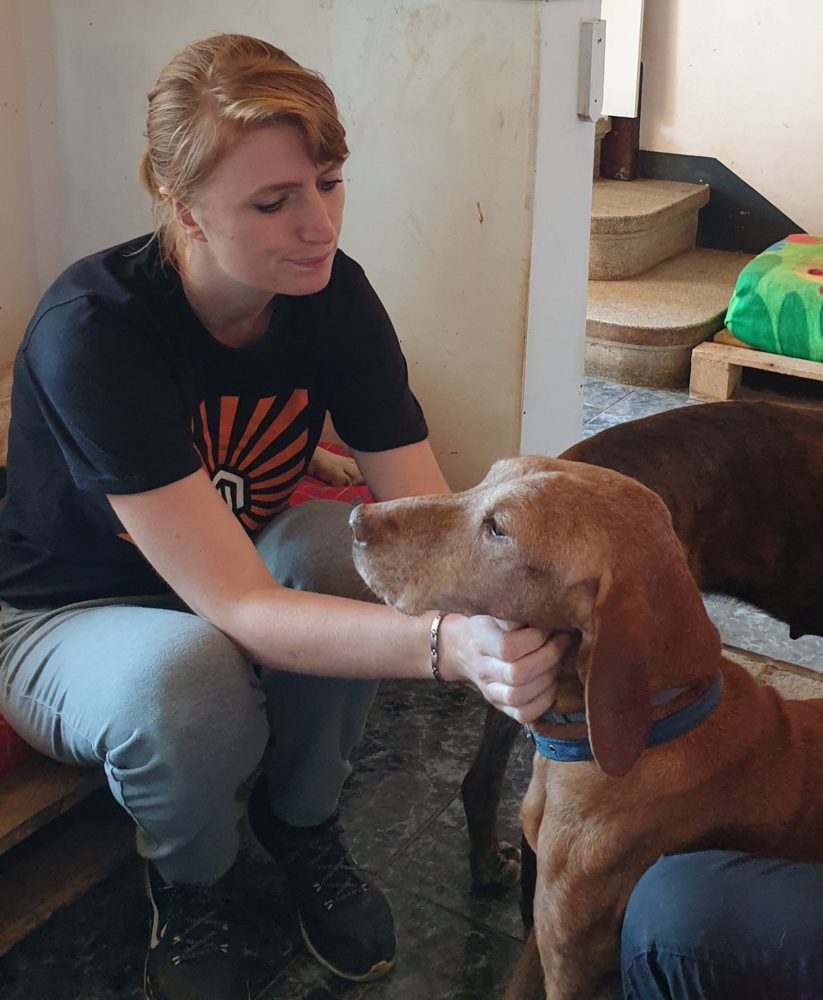 The state of stress that a dog can reach after several hours separated from their figure of reference, their human, is known as separation anxiety. There are different types of separation anxiety and they can be caused by situations such as early weaning, a traumatic experience alone, or hyper-attachment, who is caused by spending a prolonged period of time with the dog.
During these days of confinement, in which we're going to spend a lot of time with our dogs, it's possible that they may develop this type of syndrome when everything goes back to normal, which means that they have to spend time alone at home again.
It's complicated to prevent it, as one of the ways to treat it is by managing when we leave and enter the house (which is precisely something we cannot do now), but we want to share some tips that can help:
Teach your dog to stay in their bed while you do things around the house and reward them for it. Don't let them follow you everywhere.
Use objects and toys so that the dogs can entertain themselves, for example, a Kong.
Do mental stimulation exercises to ensure the dog doesn't get bored. Check out this helpful link:
https://www.srperro.com/consejos/perro-urbano/juegos-y-ejercicios-de-estimulacion-mental-para-hacer-con-tu-perro-en-casa-en-invierno/
We're going to give our pets a lot of love these days and both humans and pets are going to have a great time, but remember that we need to take care of their mental stability for when the time comes that we can't be at home with them as much.
Here are a few more links with useful tips:
https://www.rspca.org.uk/webContent/staticImages/Pdfs/LearningToBeLeftAlone.pdf
https://www.srperro.com/consejos/perro-urbano/campana-de-la-rspca-para-concienciar-sobre-la-ansiedad-por-separacion-en-los-perros/
https://journals.plos.org/plosone/article?id=10.1371/journal.pone.0118375