Text: Francesc Ribes
Dogs not allowed
One of the signs that summer is here is the yearly concession of blue flags at our beaches. Television reporters, always surrounded by bathers, remind us how many sandy areas have been blessed by this quality seal, which communities have more, and how much they have increased since the previous year. Because Spain always, always has more blue flags than the previous year. What this superficial information doesn't tell us is how a blue flag is granted or by whom, how many flags other countries have, etc. They don't tell you that one of the requirements to fly the flag is to prohibit access to dogs.

In 2021, the flag was granted to 615 beaches, as well as 96 marinas and 2 tour boats. Spain is the country with the most flags, followed by Greece with 567, Turkey with 551, and France with 525. All municipalities involved have fulfilled the requirements and paid the fee defined by the European Foundation of Environmental Education (FEE). The private foundation, with headquarters in Copenhagen, designed the concept, logo, and blue flag in 1982 to distinguish those marinas and beaches with a greater environmental quality. The blue flag program began in France and extended to other countries, currently 49. In Spain it is managed though the Association of Environmental and Consumer Education (ADEAC) and is supported by numerous national and international institutions.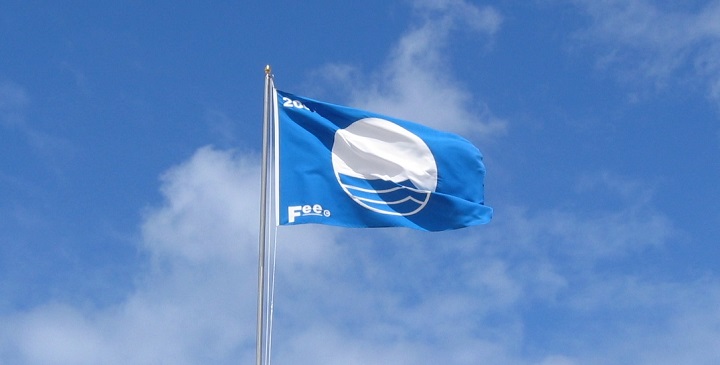 Criteria 18
Any city hall that wants to be considered for a blue flag must comply with the requirements which are divided into four parts: environment information and education, quality of the water, environmental management and security, and services. In the 97 pages of the criteria guide, one of them grabs our attention (at least, for those of us who are concerned with animal welfare). Within the Environmental Management section, Criteria 18 states the following: "Domestic animals prohibited at the beach." The local rules regarding limitation of dogs, horses and other domestic animals should be strictly respected and their access or activity rigorously controlled." It goes on. "The prohibition of domestic animals at the beach must include the entire beach area covered in the Blue Flag candidature, including the bathing area, for hygienic-sanitary reasons. According to studies by the World Health Organization, there are microbiological risks to human health associated with the presence of dog excrements at the beach, and they advise against their presence." They then cite said studies from 2003 which refer to beaches all over the world, where human excrement was also found as a primacy source of contamination.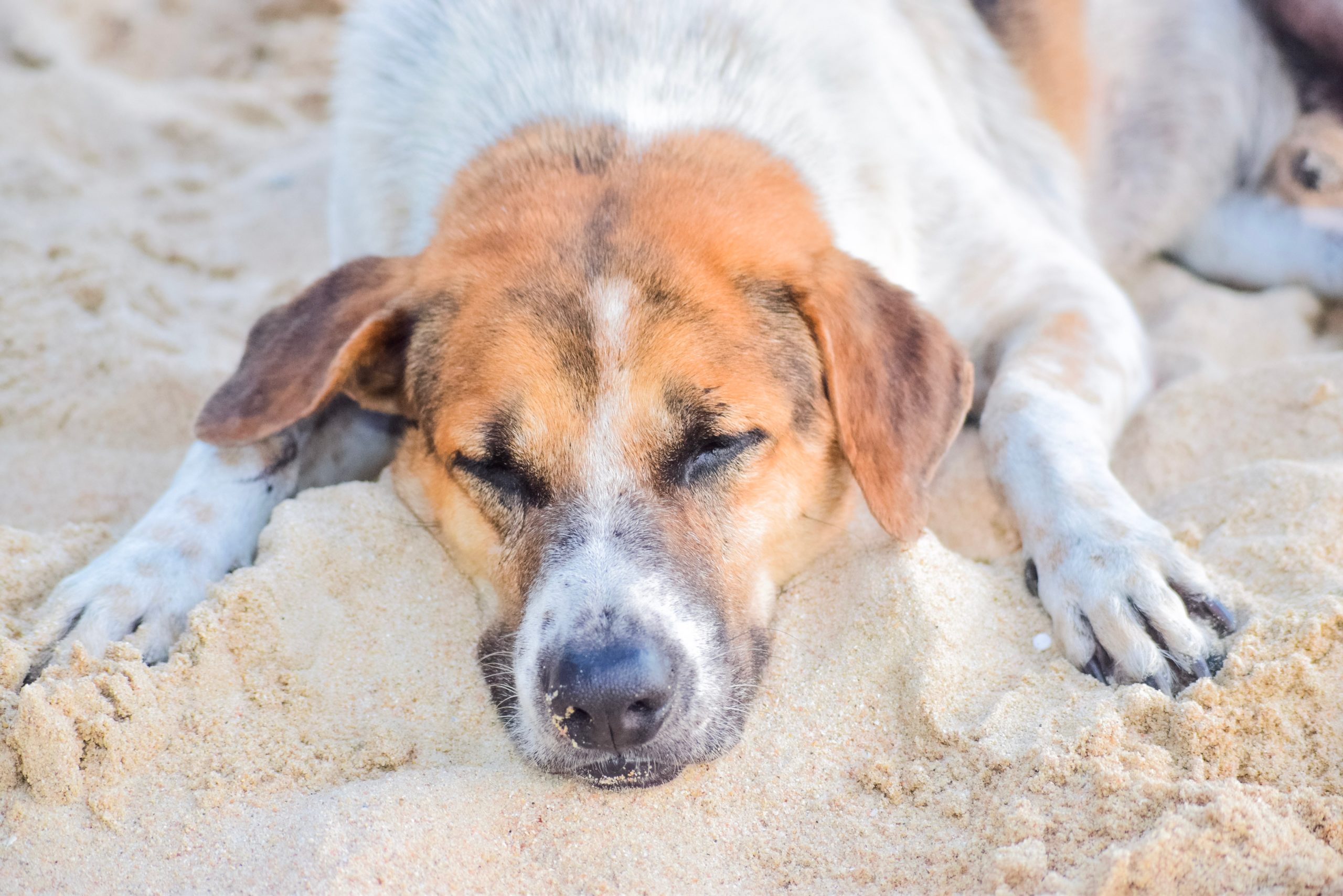 Only guide dogs allowed
The ADEAC regulations are so strict that only guide dogs are allowed at the beach, not service dogs. What's more, prohibition of dogs is further defended by stating the possible dangers the beach would pose to a dog's health. Strangely enough, it does not analyze or moralize the behaviour of people who leave their cigarette butts, food, and containers at the beach. It simply states the method of collection and disposal. 
In that respect, it's important to note that the annual list of blue flag beaches is always followed by protests from ecological organizations who consider the distinction nothing less than a fraud. Their arguments may be more or less valid, but there's an objective that merits reflection. The Basque country only has 5 blue flag beaches, 2 in Getxo (Vizcaya) and 3 in Álava, all of them in reservoirs, and none in Guipúzcoa. Are the Basque beaches that bad? No, simply put, their city halls prefer other more rigorous and objective certifications. In the same way, beaches like La Concha in San Sebastian are audited in accordance with a community system of environmental management (EMAS), while others adhere to certifications such as ISO 14001 environmental management or the Q of Touristic Quality, which is issued by the Spanish Institute of Quality Tourism (ICTE) and is linked to the ISO 13009 regulation for beach management. If this weren't enough, ICTE has a technical specification for certifying dog beaches.
<<No dogs allowed>>
Simply put, the blue flag is equivalent to a "No dogs allowed" sign. Luckily, though, this hasn't kept many municipalities from designating dog beaches every summer. Websites like Redcanina provide useful information on where to find them and keep their list updated. There will still be many beaches where dogs aren't allowed but also many options where our furry friends can take a dip.