Verónica G. Kaufman
Barcelona
@vero_g_kaufman
Annalisa: «There's nothing more beautiful to witness than the happiness of a shelter dog when you open their cage»
Annalisa was my first group leader as a volunteer with Voluntarios Itinerantes at the Animals Sense Sostre shelter. I've been in her group on several Sundays since that first day. Watching her work gives me a burst of energy. She puts her boots on and starts picking up buckets, assigning tasks, letting dogs out of their cages, and collecting balls to play fetch. Meanwhile, the rest of us are still waiting for the coffee to kick in. That's why today, to end summer on a good note, we want to share her interview with all of you.
I remember one Winter morning I saw how Fleming ran and jumped around you. Watching you two play is one of the sweetest memories I have from the shelter. On that day I understood the value you bring to Animals Sense Sostre.
Tell me more about yourself
I'm a veteran volunteer with Voluntarios Itinerantes (VI from now on). I've always been passionate about animals. I looked for different volunteer programs and all the others required a time commitment that I couldn't guarantee. I met people from VI at a stand at the La Mercè fair and it was love "at first bark".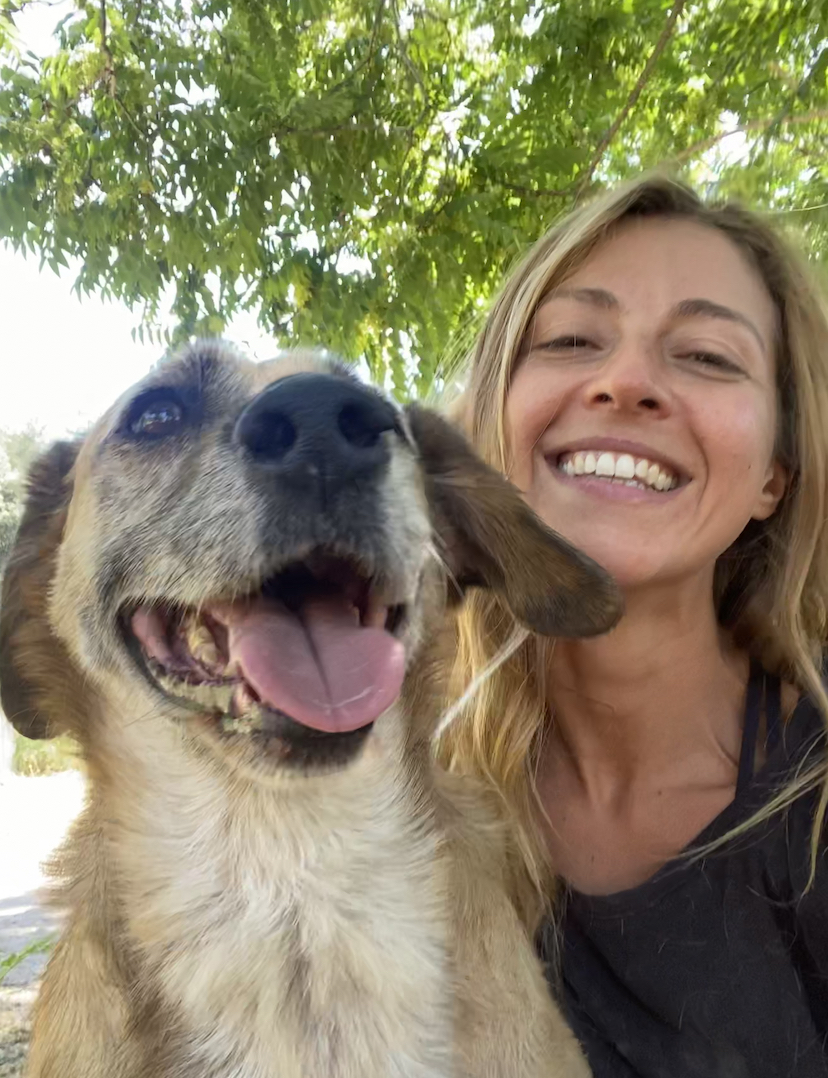 What was your first day at the shelter like?
It was sad. The background stories for many of these dogs are tough to hear. But, little by little I was able to give more value to being there and doing something for them and for that moment, forget about animal abandonment.
What does volunteering mean to you?
The dogs give me strength. Everything I do is for them to feel better, and I get their love and appreciation in return. There's nothing more beautiful to witness than the happiness of a shelter dog when you open their cage.
Is there one story in particular of a dog at Animals Sense Sostre that's impacted you greatly?
Yes, two dogs stand out to me. The first one is Aritzon. In Spain he's considered a "potentially dangerous dog" and spent years at the shelter after being mistreated. Even with the special care he received, his health was deteriorating. I was sure he would never be adopted and would die at the shelter. Finally, another volunteer decided to foster him in her home. It was a beautiful act of kindness.
 Fleming is another dog whose story has impacted me. He one of the "invisible" dogs at the shelter, having lived for 5 years. He's a fighter and we hope it will be his turn soon to find a loving home.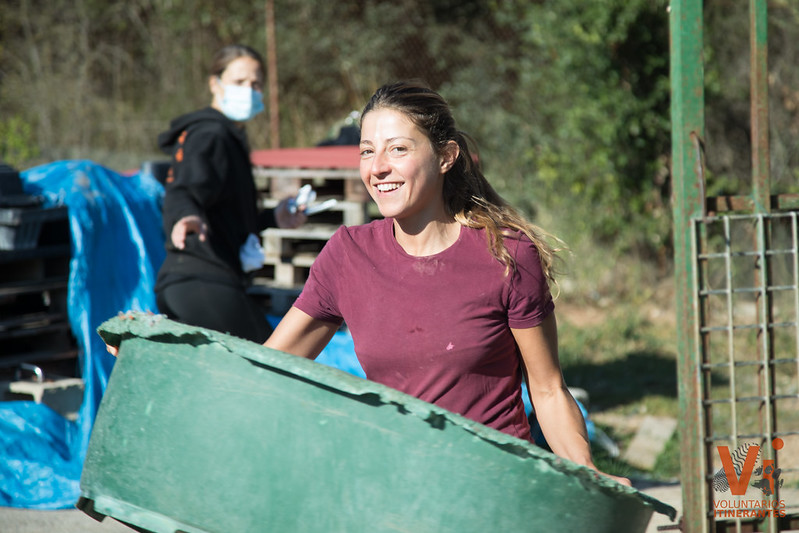 This interview was especially emotional for me. It hard to think that humans are capable of so much harm to animals. Fortunately, there are people like Annalisa in the world who help those animals to know playfulness, happiness, and love.
Until next time.
Verónica
Apart from cleaning cages and walking dogs, what other activities does Voluntarios Itinerantes do?
We started doing an activity called "Day of Happiness". It's aimed especially at those invisible dogs. These are the dogs who are less likely to be adopted. Each of them will have their special day. We take them away from the shelter to somewhere different (a park, the beach, the mountains, a comfy couch, etc.). Plus, we cook them a special tasty meal to enjoy, like chicken with rice.
What would you say to someone thinking about volunteering at a shelter?
Through this type of volunteering, we can help abandoned animals who've lived a rough life. Volunteering with animals gives us a positive energy and we are happy to see the dogs enjoying themselves. I think volunteering of any kind should be mandatory. Everyone has a little free time they could use to help someone. I invite everyone reading to keep an eye out for our upcoming activities and learn about the different ways they can help.